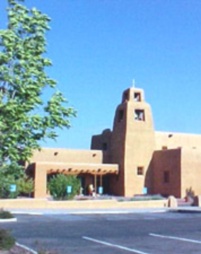 At Gamblin Rodgers we are committed to providing accurate, complete and timely electrical service, maintenance and testing.
Since 1951 Gamblin Rodgers Electrical Contractors has done electrical work in New Mexico, Colorado and Arizona, providing new construction and electrical service.
In 2006 we joined forces with Prime Electric and became Gamblin Rodgers Electrical Services, a Division of Prime Electric.
Gamblin Rodgers has been doing Testing and Preventive Maintenance since 1998. We use state of the art equipment and Trained Journeyman Electricians to perform testing and maintenance on your electrical system. From the 12,470 volt service down to the smallest 120 volt component; If it's important to you, it's important to us.
Professional Services:
Arc Flash Hazard Analysis & Labeling as Required by OSHA & NFPA
Infrared Thermography to Locate Temperature Anomalies
Ultrasonic Testing to Locate Sound Anomalies Caused by Electrical Problems
Power Quality Monitoring & Analysis
Transformer Oil Analysis
Electrical System Tune-up
Troubleshooting
General Services:
Lighting & Ballast Repair/Update
Remodel - Large and Small
Tennant Improvement
Relocate/Update/Replace Switches & Plugs & Equipment
Parking Lot & Exterior Lighting
Emergency Service
You don't have to live with electrical problems.
Gamblin Rodgers Electrical Services will provide you with cost effective solutions to all your electrical needs.