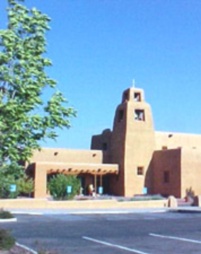 Government Services
Although Prime Electric has performed a substantial amount of federal construction work as an electrical contractor over the last ten years, it wasn't until August of 2009 that we moved forward on a decision of dedicating a staff exclusively to federal contract work.
In mid 2009, due to changes in the construction business practices of many companies related to economic challenges of the times,, Prime implemented a company wide reevaluation of its operations and determined changes with-in the company became necessary to keep up with industry changes. We decided to focus an exclusive effort and commitment towards government projects; hence the Prime Electric Federal Contract Division was given a green light. The department was tasked to seek and develop electrical service opportunities at federal government installations as well as other federal contracting opportunities with-in the state of New Mexico
Another factor that moved Prime in the direction of federal government contracting was its direct participation as one of only three consortium electrical contractors selected for the National Enrichment Facility, a 3 billion dollar plant currently under construction for the refinement of uranium fuel for nuclear power plants by gas centrifuge. Implementing the company into the mindset needed to work cohesively resulted in developing the correct attitudes needed to work in a structured, highly regulatory environment
This one of a kind project was the first "new construction project" in twenty seven years to break ground in the United States under direct over-sight of the Nuclear Regulatory Commission. It was bound to specialized regulations and legislation, stringent and specific safety requirements and evaluations, demanding quality controls and assurances and extreme environmental reviews. From these experiences specific skills were honed it was soon confirmed Prime had the expertise to work effectively in a highly regulatory environment
SERVICES OFFERED:
Preconstruction planning
Design Build
CAD/3D
Estimating
Budgeting
Scheduling
Procurement
.