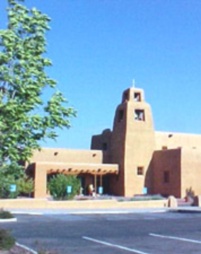 Commercial and Industrial
Prime Electric, Inc. primarily contracts Electrical work in the Commercial and Industrial segments of the industry.  Prime is one of the premier Electrical Contractors in the State of New Mexico that performs Commercial and Industrial work. 
The Project Management Team, Jobsite Supervision and Foremen, as well as the Jobsite Workforce have extensive years of experience in this facet of the industry. The craftsmanship exhibited by Prime is second to none.  Projects are approached with the utmost importance and are completed within the allotted schedule time and within the allotted budget, in most case.
Project Capabilities
Experience – Complete and Extensive since Prime's inception in 1998
Location – Throughout the entire State of New Mexico
Size – Projects from under $1,000 to up to $ 10,000,000
Responsiveness – Projects are completed within the scheduled time from according to project requirements.
Estimates – Estimates for Conceptual and Budget Purposes as well as Final Proposals
Design-Build and Design Assist capabilities are available with full stamped drawings available by a Registered Professional Engineer.
Professionalism – Work crews are highly trained and experienced in all Electrical and Special System aspects
Cleanliness – Project Sites are kept clean, neat and in usable condition for the Owner in most cases
Safety – Areas of work are kept safe and barricading is utilized to keep the site safe to the public as well as the workers
Product – Only the highest quality products carrying the most energy efficient ratings are installed
Warranty – Standard Industry 1-Year Warranty on all components with few exceptions.  Additional Warranties are available.
References – Extensive list available upon request
Types of Projects – Hospitals, Schools, Office Buildings, Tenant Improvement, Retail, Churches, Water Treatment Plants, Waste Water Treatment Plants, Factories and Manufacturing, Site Utilities, Site Development, Parking Structures, Remodeling, Design – Build and Design-Assist, Government, Private
---